June 11, 2012
articles
A Summer of Growth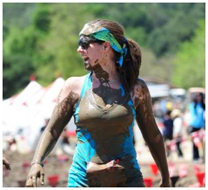 It is finally summer, and I am ready to enjoy all the wonderful things that come with this season. Many educators, although we continue to work here and there, also get to use these weeks for play, rejuvenation, and growth.
Schools sometimes feel as if they go a mile-a-minute. At any time, there could be nearly one hundred things that I could be doing. I could work the entire summer, eight hours a day, and still not feel caught up. I had a former principal who said that a school year is like getting into a race car and driving it as fast as you can until you run it into a brick wall in June. Then you get out, shake your head, and say, "Let's do that again!"
So during the summer it's vital for educators to focus on giving themselves what they will need to sustain their energy during the school year. Breaking the routine and trying something new can be a great way to refresh. In which of the following areas would YOU most like to grow in these next weeks?
Read more