November 03, 2013
articles
Mindset Works Newsletter Podcast: Dr. Marilee Adams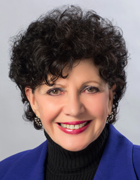 An Interview with Dr. Marilee Adams, professor at American University and best-selling author of a new book, Teaching That Changes Lives

In this Mindset Works® Newsletter Podcast, Emily Diehl interviews Dr. Adams about her work with the Inquiring, Learner, and Judger Mindsets. Listen now to learn about how our questions shape our mindsets and how to bring critical thinking to our classrooms.
TRANSCRIPT
EMILY DIEHL: Welcome to the Mindset Works Newsletter Podcast. I am Emily Diehl. Today we will be talking with Dr. Marilee Adams. Dr. Adams is the author of three books that focus on questions and mindsets. The first was a cognitive-behavioral psychology textbook entitled The Art of the Question. Next she wrote Change Your Questions, Change Your Life, which is an international bestseller. Her latest book, Teaching That Changes Lives, came out just last week. Dr. Adams is the president of the Inquiry Institute. She is also an advisor to Learning Forward New Jersey and an adjunct professor of leadership, American University. Dr. Adams, thank you for joining us!
MARILEE ADAMS: I am so pleased to be here, Emily, and I'm honored too, because I consider Dr. Dweck's work on mindsets a major advance in psychology in general. She has alerted the world to the importance of the growth mindset and I love that she has taken her academic work way beyond academia into making a practical difference. It's so important.
Read more