March 16, 2014
Articles
Mindset Works Podcast: Interview with author, Yvonne vd Ven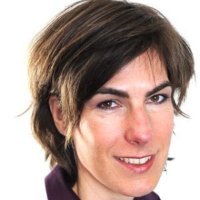 Interview with Yvonne van de Ven, Netherlands, Author of Stone of Clear Thinking
Download Podcast
Are you interested in a copy of Stone of Clear Thinking in English (or another language)? Click this survey to tell Yvonne about your interest!
This is a Mindset Works podcast. I am Emily Diehl. Today we will be talking with Yvonne van de Ven, an author in the Netherlands who is applying Dr. Dweck's work on growth mindsets in her country. Her approach for cultivating growth mindsets in children is through storytelling. Her story, Stone of Clear Thinking takes us on a journey of a boy growing up in a fantasy world, where children are labeled and classified as Moon children or as Sun children. This boy, named Talalom, doesn't accept the situation but can't change it. So he decides to run away. The story has a growth minded theme all throughout.
Hello Yvonne, thank you for joining us today! So, we'd like to know, why did you decide to do this work with growth mindsets in the Netherlands?
Yvonne: Well I have 3 children and the eldest was clearly very afraid of making mistakes. We, my husband and I, saw that way before she started learning to talk. So when she was two years old, I already found out that I could help her to overcome this by giving feedback only on the process instead of on the result. Questions like 'Do you like this drawing?' I always answered like 'I can see that you really worked hard on it.' But it didn't really help and her lack of self-confidence struck me. For example, as soon as something seemed to be difficult, she literally pushed her younger brother forward to solve the problem, whatever that 'problem' was.
Read more