Achieving Success Through Hard Work, Grit, and Perseverance
by Katherine Moore, Crestwood Elementary School
Last year we began a school-wide Growth Mindset initiative. With the help of a private donation, we created a new program for a new way of thinking. Most of our students come from a very low socio-economic background, and often times they come to us with a "learned helplessness" mindset, a fixed mindset. With the help of Mindset Works®, Carol Dweck's research, and a few passionate teachers, we began the year aimed at making a difference in student outcomes simply by changing the way we think.
To Foster Change, We Must Believe in Change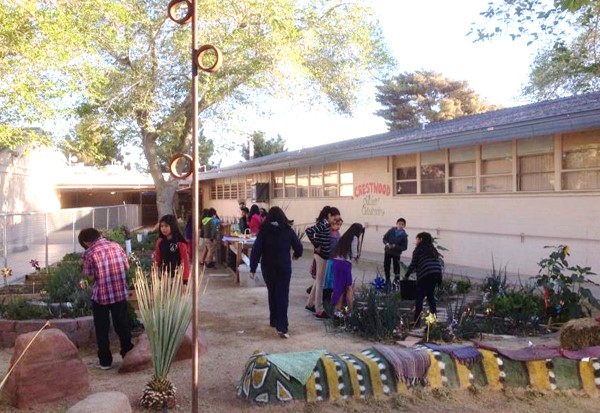 Once our staff began to see the long-term benefits of holding a growth mindset, our school culture and climate began to change. Teachers began to see in themselves, the outcomes they wanted to see in their students. Through hard work, effort and determination, our student's mindset began to shift. Our students have begun to realize that they can't always control what they are given. However, with a tool belt full of strategies, they can power through their struggles (academically and personally).
Praise for Process, Strategy Use, and Perseverance
We've really made a conscience effort to change what we say to our students. It is so easy to compliment a student on an academic job well done. What we realized though, in order to foster a growth mindset, we needed to praise the process. Some of our teachers have taken Carol Dweck's advice and instead of giving students a low score, they've replaced the letter grade with the terms, "not yet", or "try again." It is important to us that our students find value in hard work. Our aim is to help them become college and career ready with an understanding that they can be successful because success comes in so many different shapes and sizes!
Weed The Garden, Weed Our Minds
Aside from creating a growth mindset school culture, this year we also expanded our Outdoor Classroom. We are one of the first schools in our district that uses the garden space, equipped with a classroom infrastructure. Outside we have a whiteboard, a cobb bench, and table with a working sink! In this fabulous space teachers are free to link reading, writing, math, and science standards to their outdoor lessons. Students are allowed to move freely through the garden to make observations and draw conclusions. We teach our students that just like a garden, our brains can often times become cluttered with weeds. By fostering a growth mindset, they are able to remove the obstacles (weeds) that are prohibiting them from experiencing success.
Next year will be our second year utilizing this learning model. We are already beginning to see academic gains in our students. Our teachers have become more conscience of their words and how powerful they are to a child. We have many exciting things to come in the future, and we can't wait to see the impact that it has in our students, families, and staff!
About Katherine Moore
Katherine Moore is an instructional coach at Crestwood Elementary School in Nevada. She submitted her story through our blog and you can too!
About Mindset Works
Mindset Works was co-founded by one of the world's leading researchers in the field of motivation, Stanford University professor Carol S. Dweck, Ph.D. and K-12 mindset expert Lisa S. Blackwell, Ph.D. The company translates psychological research into practical products and services to help students and educators increase their motivation and achievement.
Mindset Works and Brainology are registered trademarks of Mindset Works, Inc.