May 2012 Contest Results
Thank you for submitting to the May Contest! The Growth Minded Educator of May is: Peg Ludtke.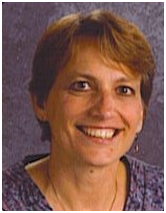 Congratulations to our winner, and thank you to all who participated! We received some fantastic submissions, and will reach out to some of you to discuss ways to share the other entries.
Below is the winning entry to the contest question: "How do you keep your students motivated and engaged toward the end of the year?"
Peg Ludtke
Since by this time in the year my 9th grade students have written several papers, taken numerous assessments, and there are more than enough grades in the grade book, I like to see if I can give them new challenges, particularly ones that require class participation.
For example, I decided to try a Socratic Seminar with my students. Prior to the seminar,they were to prepare open, closed, world connection, and theme questions about Lord of the Flies . I split the class in half and had them discuss for 20 minutes and then the other half got their turn. I found that each group could have talked much longer when they were in the circle discussion. I also discovered that they didn't need me to keep the discussion going. In fact, the more I kept quiet, the better the insights and questions became. Attached is the handout I used to explain what Socratic Seminar is about and how it is different than a debate. I also told my students that adults are not generally good about have open-ended conversations and really listening to each other. I was very proud of them.
Peg Ludtke, White Bear Lake Area High School,
White Bear Lake, MN