The November 2011 Growth Minded Educator is... Aubrey Wiersema! Congratulations! Thank you to everyone who participated. We received fantastic submissions, and will reach out to some of you to discuss ways to share the other entries.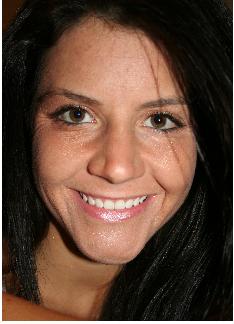 Here is Aubrey Wiersema's answer to the contest question, "What techniques are you using, or planning to use, to decrease behavior problems and bullying in your classroom?":
"I pick out the ringleader bully. As per the book Mindset, I tell the student that I respect them, view them as a leader in class, and that I'd like their advice and input on a situation. I then tell them about a student who feels picked on or left out and ask what I should do. Usually they come up with a bunch of ideas like collaborating and doing more partner work. When class resumes, the bully is usually much more aware of his or her behavior, and may even defend the victim.
Another method which I frequently use is called a walkthrough. In a walkthrough, I have the kids close their eyes, and I walk them through a day in the life of someone else. Usually, I have them experience a situation in which the child is neglected or abused at home. I then walk them through the day at school in which insults and taunts are thrown their way (just pretend insults, I don't verbally abuse the kids...). The first year I did this, two of my girls cried because they felt so bad for someone who experiences this life. I immediately noticed a change in how the kids in class interacted. If people thought about others' perspectives more, crime would decrease. I teach my kids about empathy, and the importance of viewing and replaying situations from other peoples' perspectives."
About Aubrey Wiersema:
Aubrey teaches 6th grade at Aquinas Catholic School in Merrillville, Indiana. She recently started incorporating classroom techniques from Carol Dweck's book, Mindset, and she noticed improvements since she moved away from using the label of 'smart' with her kids. Her main goal is to inspire her students to want to learn, and she encourages her students to work hard. The staff at Aquinas strives to make the atmosphere safe and to make learning fun. The school excels in the aspect of standardized tests, but Audrey is more interested in and proud of the great attitudes of the student body.