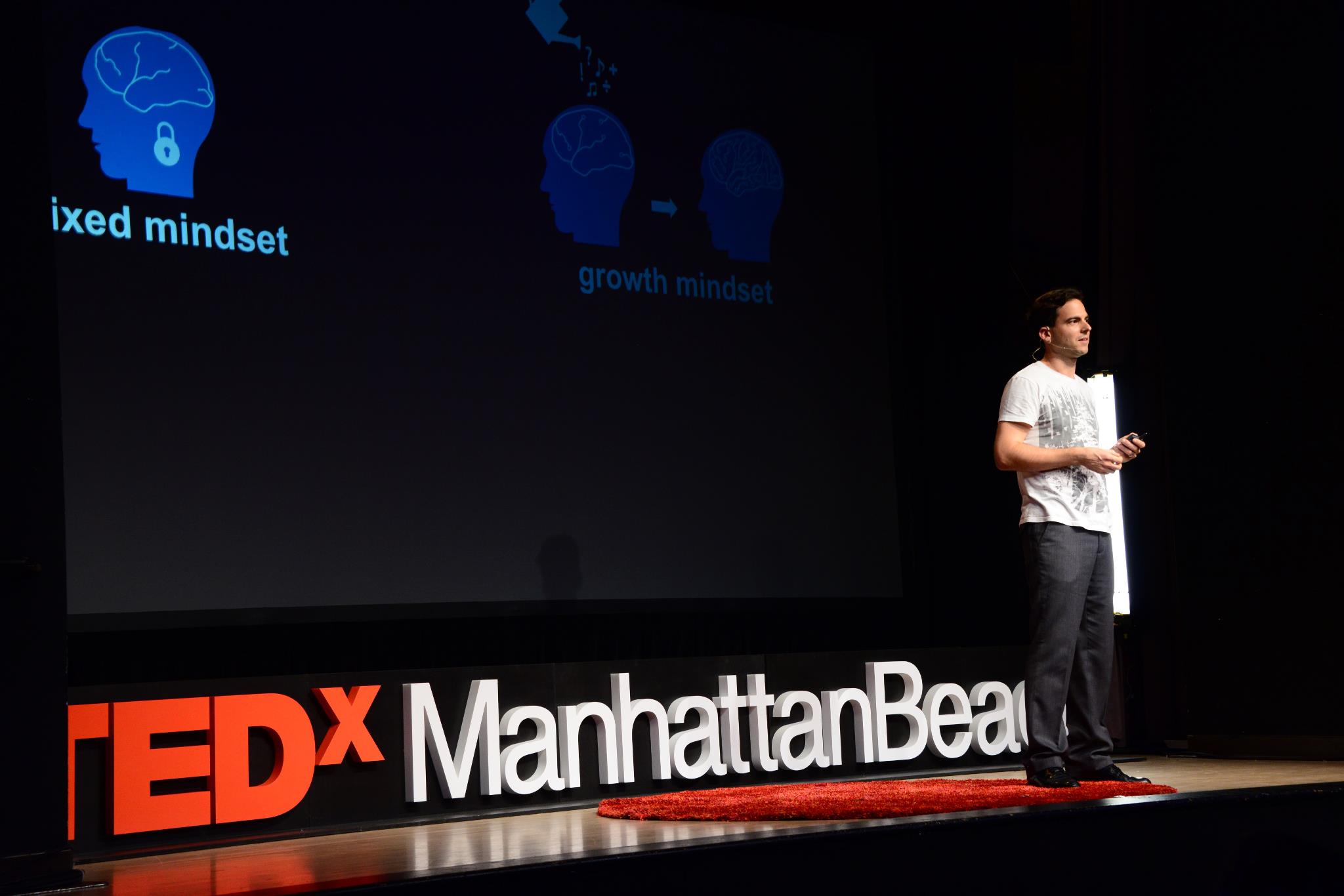 Our very own Eduardo Briceño, CEO of Mindset Works delivered a TEDx talk in Manhattan Beach!
Click below to view the talk. Please view it, share it, and like it!
TEDx Talk Summary: The way we understand our intelligence and abilities deeply impacts our success. Based on social science research and real life examples, Eduardo Briceño articulates how mindset, or the understanding of intelligence and abilities, is key.
When students or adults see their abilities as fixed, whether they think they're naturals or just not built for a certain domain, they avoid challenge and lose interest when things get hard. Conversely, when they understand that abilities are developed, they more readily adopt learning-oriented behaviors such as deliberate practice and grit that enable them to achieve their goals. But this belief is itself malleable, and there are clear actions we can all take to establish a growth mindset and enable success for our children, our peers and ourselves.
Eduardo Briceño is the Co-Founder and CEO of Mindset Works (http://www.mindsetworks.com), an organization that helps schools and other organizations cultivate a growth mindset culture. The growth mindset was discovered by Stanford professor and Mindset Works co-founder Carol Dweck, Ph.D., and is described in her book Mindset: The New Psychology of Success (http://www.mindsetonline.com). Mindset Works offers Brainology, an innovative blended learning program to teach a growth mindset to students, teachers and schools, as well as teacher professional development and tools (http://www.mindsetworks.com/brainology/).
About TEDx, x = independently organized event
In the spirit of ideas worth spreading, TEDx is a program of local, self-organized events that bring people together to share a TED-like experience. At a TEDx event, TEDTalks video and live speakers combine to spark deep discussion and connection in a small group. These local, self-organized events are branded TEDx, where x = independently organized TED event. The TED Conference provides general guidance for the TEDx program, but individual TEDx events are self-organized. (Subject to certain rules and regulations.)