March 2012 Contest Results
We had some terrific entries to March' contest, so we decided to honor the entries of two educators! The Growth Minded Educators of April are: Michael Crape and Steve Rish.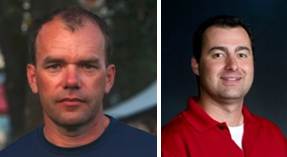 Congratulations to our winners, and thank you to all who participated! We received some fantastic submissions, and will reach out to some of you to discuss ways to share the other entries.
Below are the winning entries to the contest question: "What strategies do you use to promote positive emotions, or hinder the negative ones, in learning?"
Michael Crape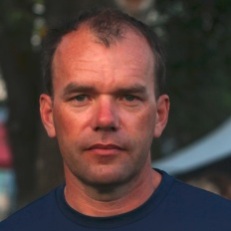 In the process of doing team development dialogues, individuals are asked to look at the areas that they struggle and those areas they feel are their strengths and passion. The objective is to set development goals around the strengths and passions and then ask participants how the areas of struggle may interfere with achieving these goals. The result is that areas of weakness are made adequate and the process of doing this is less onerous as it is seen as a means to achieve the development of the passions one has.
Prior to this approach, developing areas that were not strengths was simply done without attachment to overall development and tended to be burdensome and often took away energy from developing on the areas where there was motivation - the strengths and passions.
About Michael Crape
Michael Crape is a management consultant based in Calgary, Alberta providing support to young and established businesses in the areas of organizational development, process improvement and leadership. His approach to business solutions is one of engagement and collaboration that provides a whole view of the problem allowing teams to determine best outcomes. Michael breaks down the complex into understood and practical methods that allow those he works with to achieve success.

Steve Rish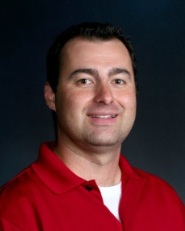 I work with 12-14 year olds who have been identified with learning disabilities in reading, writing, and math in pullout classes. This is a tumultuous age when they are starting to find their identity and figure out who they are as learners. Unfortunately, for most of their educational career, they have been labeled as LD and in special education classes. As a result, many of them have not felt empowered as learners.

In my class, we are a learning community where we support each other and celebrate our successes. Students came up with a reward system where they can earn bucks for achieving their goals or having good classroom behavior. If students do not reach their goals, they are encouraged to try new strategies to achieve their goal, whether it be passing a quiz or completing a learning segment. In this way, students "own" their own learning process.
Bucks can be cashed in for a small piece of candy or enter the school-wide positive rewards raffle. Others cash them in on payday (Friday) to reward their successes that week. But many of my most struggling students have chosen to amass a large collection of bucks to show off their wealth of knowledge and positive growth over the school year—they have actually come to value their growth more than material goodies.
About Steve Rish
Steve is a learning behavior specialist in Illinois in his 7th year. He teaches reading, writing, and math interventions for students with various learning challenges.