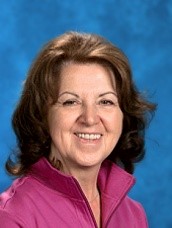 Thank you for all of your entries into the Growth Minded Educator Contest! The Growth Minded Educator of May is: Marg Hauck!
Marg wins an autographed copy of Mindset: The New Psychology Of Success, by Carol Dweck.
Read the winning contest entry below to the question: "What is a time you made a choice to change your response to a challenge from a fixed minded response to a growth minded one?"
Last year was my third year sharing Carol Dweck's great work with my grade 5 students.
I knew I had 'reached' a few more students and parents each year, but then I hit a brick wall. I felt that no one really cared to listen or acknowledge the numerous examples we had discussed in class. Right after parent teacher interviews in the fall, one of my parents seemed actually excited about the concept of growth mindset and I thought I finally had an ally. However, nothing else happened and I truly caught myself with a fixed mindset - I had tried and there was nothing else I could do....so move on. Then her son came to me and asked for the title and author of 'that' book his mom and I had discussed cause they were going to buy it for his dad for Christmas! I was so moved and that was all I needed to start again right after the Christmas break. And I must admit, the students are getting the concept and often refer to the terms in their weekly reflections and 'overheard' conversations with classmates and group members. The effort is worth it!
Thank you for sharing your story Marg. It's inspiring to hear from ALL OF YOU about how you approach life's challenges with the growth mindset! We would love it if you would add your story in the comments below to keep up the conversation!
About Marg
Marg Hauck has been an educator for more than 30 years. She is currently teaching Grade 5 at Lawrence Grassi Middle School, Canadian Rockies Public Schools, in the beautiful town of Canmore, Alberta. She 'discovered' Carol Dweck's work through her study of the Habits of Mind and has had the best five years of her career sharing all of this with parents and colleagues, but especially with her students. She loves that her students understand what growth and fixed mindsets are...so much so that they often remind her that something she has expressed is a 'fixed mindset'. She remains open to continuous learning!!!