It is finally summer, and I am ready to enjoy all the wonderful things that come with this season. Many educators, although we continue to work here and there, also get to use these weeks for play, rejuvenation, and growth.
Schools sometimes feel as if they go a mile-a-minute. At any time, there could be nearly one hundred things that I could be doing. I could work the entire summer, eight hours a day, and still not feel caught up. I had a former principal who said that a school year is like getting into a race car and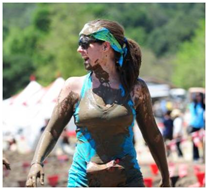 driving it as fast as you can until you run it into a brick wall in June. Then you get out, shake your head, and say, "Let's do that again!"
So during the summer it's vital for educators to focus on giving themselves what they will need to sustain their energy during the school year. Breaking the routine and trying something new can be a great way to refresh. In which of the following areas would YOU most like to grow in these next weeks?
Summer Growth
This summer, I encourage you to take on a new challenge. Choose something that you want to grow in. This might be a physical activity (swimming, yoga, hula, biking), an intellectual activity (researching, travel, working on a degree, developing curriculum), a healing activity (meditation, counseling, physical therapy), or taking on a hobby (music, sewing, writing, gardening).
As you think about which new challenge you will embrace, you might feel hesitant about getting started. When we take on something new, there are so many unknowns. Often, we self-assess: How many needed skills do I already have? How much will this cost me in money, time, resources, and energy? Do I have any friends who are good at this or want to participate? What are the risks involved?
This list may seem clinical, but everyone goes through it to some extent. In fact, I would argue that many people use the list to make EXCUSES for why they should NOT take on a challenge.
"I don't have the skill set."
"I don't have anyone to help me."
"This will take too much time to get good at it."
"It will be very embarrassing if I take this on and fail."
If we instead EXPECT it to take a long time to learn, to take personal risks and struggle, to spend a little energy (and money), and to ask for help from others, then we can approach a new challenge with excitement, gusto, and anticipation.
Personally, it is athletics that helps me to relax and rejuvenate. I recently participated in one of those obstacle course runs that involve mud pits, hills, climbing, etc. It is a 6 mile run, 2 hours away from my home, AND it set me back $50.00 for the ticket. What's more, I needed child care and clothes I could ruin. The only way to complete the course is with a little help from the other participants.
The night before the run, I checked online to review the course one more time, but was surprised to realize that I had overlooked the fact that there was FIRE to run through on this course. Well, I hadn't expected THAT. I started to doubt my own judgment. "Who does this?" I asked myself. "Who runs through fire?" Holy smokes!
This was a situation ripe for quitting. I had many more excuses to make than reasons for doing it, so really, I should have asked for a refund. But I guess that depends on what you think about my reasons FOR participating:
1. I wanted to see if I could finish it. 2. Swimming in the mud sounded intriguing. 3. I love a challenge.
So, the next morning, there I was making my way through the course with hundreds of other brave, adventurous people who were there to get dirty, have some fun, and challenge themselves. I spent more time giggling than grunting and got to discover just how much I can do – as well as what I can't (I could NOT get up that rope and ring that bell!).
The challenge I took on had costs. It cost money, time, and dignity (I fell, scraped up my knees, elbows and hands, and ended up covered head to toe in mud). What I gained was an enormously happy spirit, a sense of being a part of a community of athletes, a free beer, and some really cool (muddy) pictures.
Each school year we ask our students to stretch and grow as much as possible. We present them with rigorous learning goals, complex texts, and creative projects. Sometimes we can become distanced from understanding what it is like to challenge one's brain like this for hours each day. Summer is your chance.
There are so many options! Quilting is challenging! Yoga is a lot harder than it looks (trust me). And dusting off that road bike takes discipline. The irony is, this challenge you provide yourself will provide you with a renewed energy. Your brain will be stimulated in new ways and make new connections.
A final benefit is that you will be better able to empathize with your students. When they struggle with writing a summary or solving an equation or running the mile in the fall, you can remember the risks and challenges you took on this summer. Remember how you felt and the excuses you made. Share with your students what you said to yourself to overcome your excuses and persevere. What did you say to yourself to remind yourself that a challenge is exciting? They will learn more about you, learn how to respond to challenges, and see a living model of the Growth Mindset.
Happy summer to everyone!
You can contact Emily for more growth mindset conversations on Twitter @EmilyADiehl