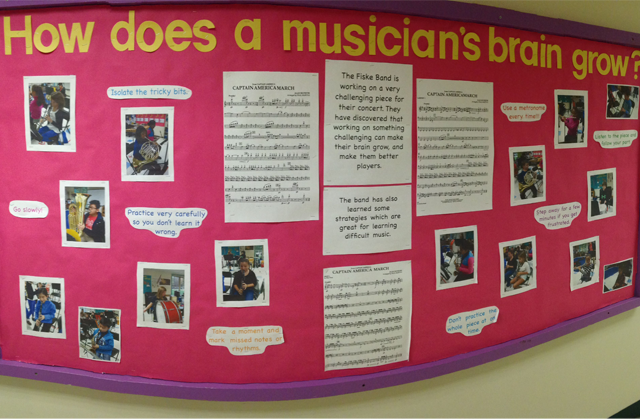 Fiske Students, Parents, and Educators Learn Transferable Skills
Growth mindset movements may share a common foundation, but in practice, they can be a bit like snowflakes: no two are alike! Mindset interventions are teacher-led movements, and we love learning about new and evolving strategies developed by educators on the ground.
Julie Verret, music teacher at Fiske Elementary and elementary band leader for all of the Wellesley, MA School District, wrote to us describing how a growth mindset helped her band students tackle a challenging piece of music. Julie applied the malleable mind concept to her music students because of multi-year, school-wide growth mindset work led by the principal. Verret introduced the idea that a musician's brain can grow with effort and practice. To put this concept into action, Julie and her 4th and 5th grade students worked on a piece of music that would typically be played at the middle school level.